THIS BIKE IS SOLD
Hello Bultaco fans!!!
Imagine yourself winding down the eastern coast of Spain. Cooled by the morning Mediterranean breeze your Metralla is buzzing happily like a thousand honey-bees. Fueled by a plate of churros and a warm cup of thick chocolate (if you've been to Spain you know what I mean by churros y chocolate), the few hours from Barcelona to Valencia seems too short a ride. As you scream down the twisty roads, the smell of salty ocean air washes years off your life. You feel like a young "El Cid" riding your two wheeled horse southbound to battle a thousand Moors or at least a nice hot mound of "Paella Valenciana" with some crunchy bread. The GP of Valencia starts soon but you don't really want to stop riding just to sit and watch 250hp bikes fly around the track, like a colorful streamlined rollercoaster. You're on a Bultaco Metralla and there is a nonstop supply of tapas bars ahead of you. If you just keep riding, eventually you can follow that coast right through Andalucía, through Portugal and back across the green grassy cliffs of northern Spain. Why stop now, there is France, Germany……..
Wow, writing that made me hungry for Spanish food!
How would you like to ride a piece of Spanish Art?
Would you like to smell the castor oil burning?
This is your chance to join the VERY exclusive club of Metralla owners.
Here is your chance to truly "take the Bull by its horns."
I could write for days about this bike but you can just Google "Bultaco Metralla" and learn everything you need to know about them.
These bikes are VERY rare, sought after and all but gone.
Ok, what we have here is a:
-Bultaco Metralla MK2-
I am selling this for a friend. I tried to talk him into finishing the restoration on this bike and keeping it but he just got engaged and he wants to be debt-free before he ties the knot.
Here are the details:
Motor – the motor is DONE!! We drove the motor up to Lord Metralla himself (Lynn Mobley). He took it down to the crank-pin and made it all nice and new! This motor is all nice and shinny inside. All new bearings, con-rod, piston, seals, clutch, bushings and everything else that you can think of, in the motor, was replaced. This cost him quite a bit of cash to rebuild but I told him it would be worth it (Lynn built the motors in my 2 Metrallas and they run PERFECT!!!!!!). He also painted and polished the motor. You may need to buff it out a bit to get that chrome look on the aluminum.
Chassis – the frame and all the black parts (swing arm, fork covers, top and bottom triple tree, center stand, break arm, headlight shell, seat pan and rear break stay) have all been powder coated shiny black.
Bits - All the Chrome was done right. You're looking at a bunch of $$$ in chrome. The original pipe was stripped, dings brazed up and chromed to perfection. All the aluminum was professionally polished.
Wheels – the wheels were sent to Buchanan's, they polished the original Akronts and the hubs, painted the inside of the hubs and laced the wheels with stainless spokes. They also put in new wheel bearings and seals. The breaks pads were relined by Speed and Sport. This was not cheap and if you have ever restored a bike you know what a pain rebuilding wheels can be. All you have to do is bolt them on.
The clip-ons were made (by me) to original RACE KIT specs, I found a set of bent-up Sherpa S handle bars, cut off the high rise handles and fillet brazed straight bars on. I then hand filed the welds to a smooth radius and had them chromed. They are awesome (did I mention I did them)!!
There is a lot of NOS and new parts, all rubber is new and there is some extra, all new Barnett Teflon cables, new seat cover, new rear sprocket, new petcocks, new old-school tail light (original is included but needs resto), new Sammy Miller tapered steering bearings, new stickers, NOS Lucas headlight, 2 NOS break switches.
Good parts, There are 2 speedos, one white in rough shape and a black one in perfect shape. The rear sprocket cover needs to be painted but fortunately it is an aluminum one (try and find one of these) not Bakelite (or Brake-a-lot)
So what's left? Well, you will need to do some work. The bolts and fasteners need to be zinced or cad plated this is inexpensive to do and if you go to caswellplating.com you can get kits to do this yourself. The rear shocks will need to be painted (just the bodies and the top part – black) the springs and adjusters have been painted silver. Fork tubes look bent in the photo but that's just the lens on the camera, they are strait but need to be cleaned –they are not rusted just greasy. All the body work will need to be done. This way you can chose to go red or black and silver. Or you can get yourself a race tank and seat and build a race kitted version (that's what I did to one of my Metrallas – that's mine in the last photo). The last few photos are for reference only just so you can see how nice these bike can look if done right (no, they are NOT included in the auction). The wiring is VERY simple you just follow the wiring diagram and use all new wire (using a 40 year old wiring harness even an NOS one is a bad idea).
Parts you will need to find:
I suggest you get in touch with Bultaco.com, bultacoparts.com, eBay (of course) and other websites. You will need to find both tool boxes and the pump (my friend traded these parts away because he was planning to build this bike into a racer. Other parts needed, speedo cable, rear foot-peg rubber (actually plastic), seat foam (they make these new), you may need to find a new steering damper knob – there is one with the bike but the rod is rusted and the long spacer will not come off. You have to use the short spacer when using clip-ons. The rod is also shorter but if you get a long one just run threads further up the rod and cut about an inch off. Also missing is the choke lever assembly. Obviously, you will need tires and tubes. The throttle needs help or better yet replacement. There is an air filter but it to needs refurbishing or replacing. I'm tired of writing now so just look at the photos and
ASK QUESTIONS FIRST BID LATER
This bike started as a complete bike (with matching numbers) before it was carefully disassembled, so it still has matching numbers. The bike needs a few parts, some finishing and assembly but it is mostly done. I won't say "it's all there" because bikes in pieces are never ALL THERE. As you assemble this bike you may find you need this bolt or that small part – that's just the nature of restoring bikes. All the hard and expensive work has been done. Metrallas are VERY sought after and like I said before they are disappearing quickly.
This bike is in Exeter California (right in the middle, between Bakersfield and Fresno). If you want to see the bike before the auction ends just email me. Take a good look at the pictures and ask question, because WHAT YOU SEE IS WHAT YOU GET!!! The winner of this action must pay in full within 7 days of end of auction. You can pay with PayPal (there will be a fee according to the fee PayPal charges me) or you can send a cashier's check or money order. If you want to pay cash when you pick it up that's fine but you will pay what you bid (don't even try to barter with me). The bike must be picked up within a few weeks. I just don't have room to store this bike. If you want me to ship the bike, you will have to pay me for handling and boxing materials. Shipping this bike will not be cheap! I will only ship UPS. If you plan to have this shipped contact me before you bid. If you pay and don't show up to get the bike and don't answer any emails, after 4 weeks I will resell the bike and you will NOT get your money back. If you are the type who sends bad feedback without trying to resolve the problem like a gentleman, DON'T BID!!!!! I have been at this eBay thing for a long time and have bent over backwards to keep my feedback at 100%, any monkey business will be dealt with viciously!! If you don't understand the legality of an eBay transaction, DON'T BID!!!
With that said, good luck, happy bidding etcetera, etcetera, etcetera……
PS, ASK QUESTIONS FIRST - BEFORE YOU BID!!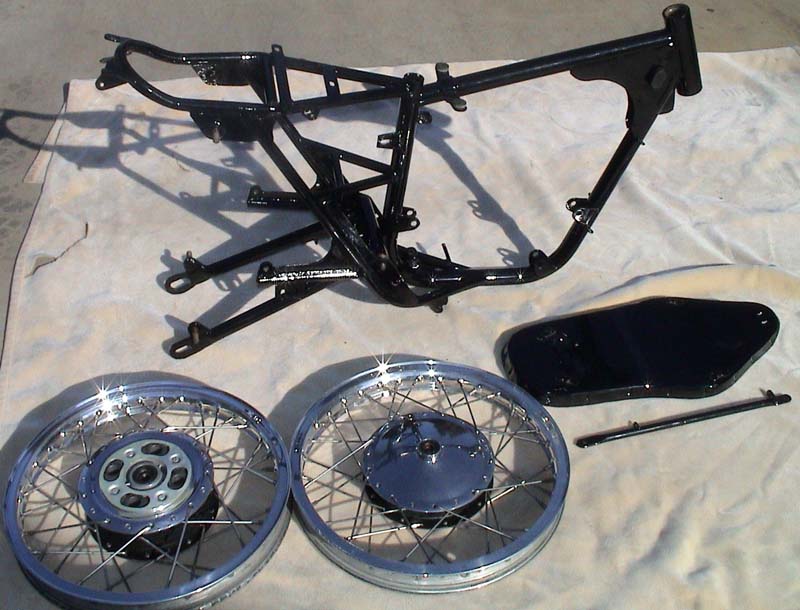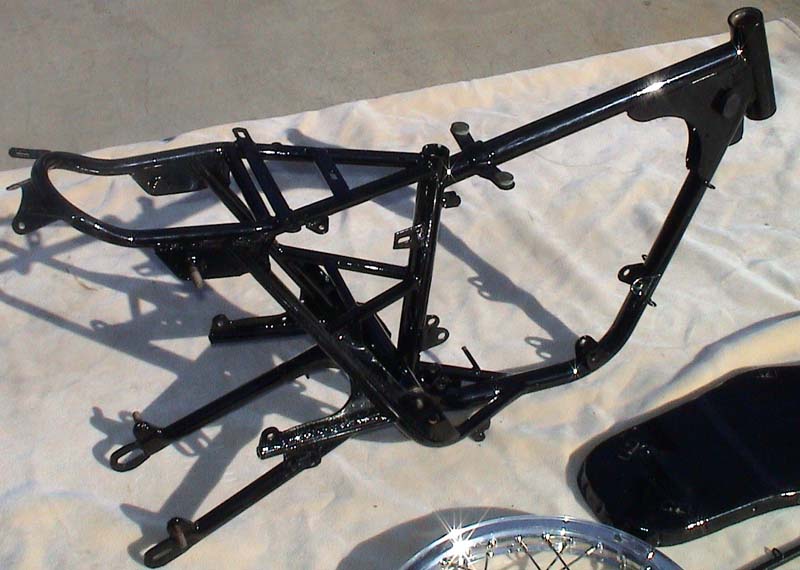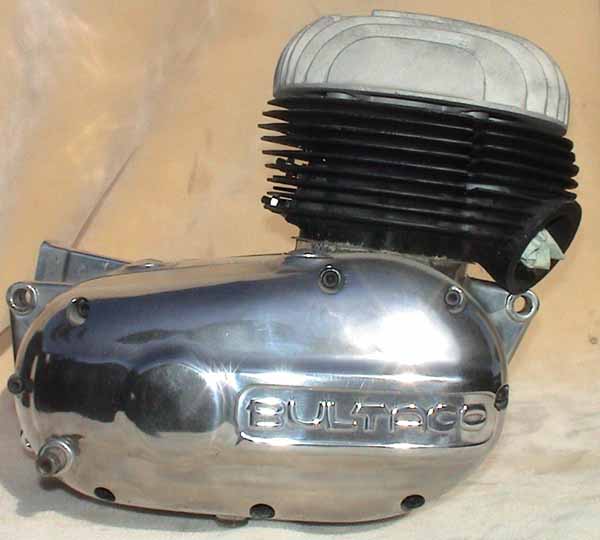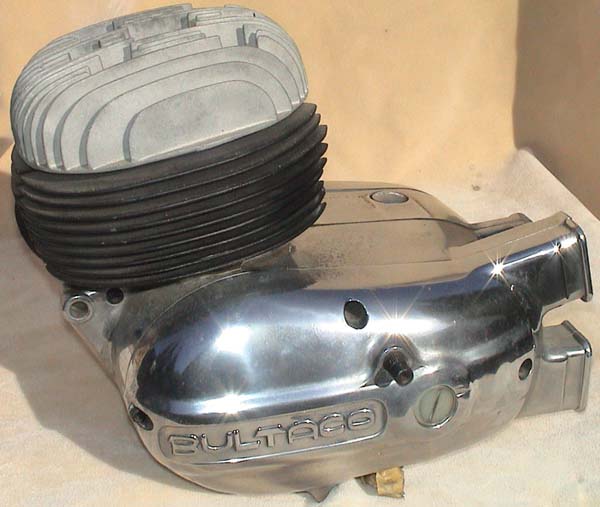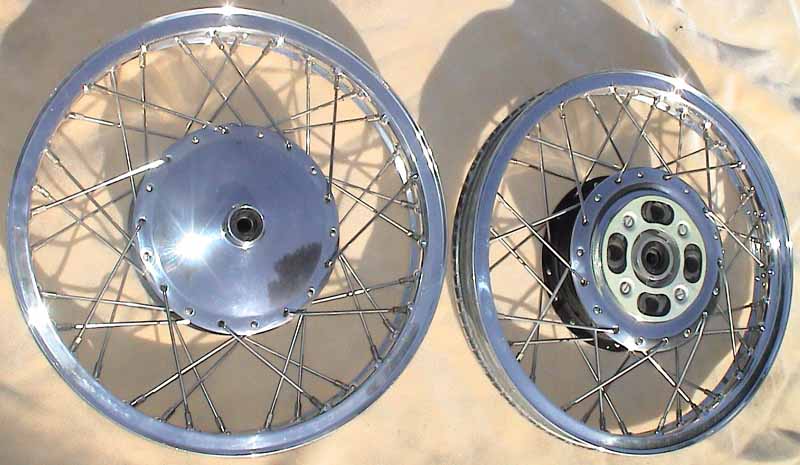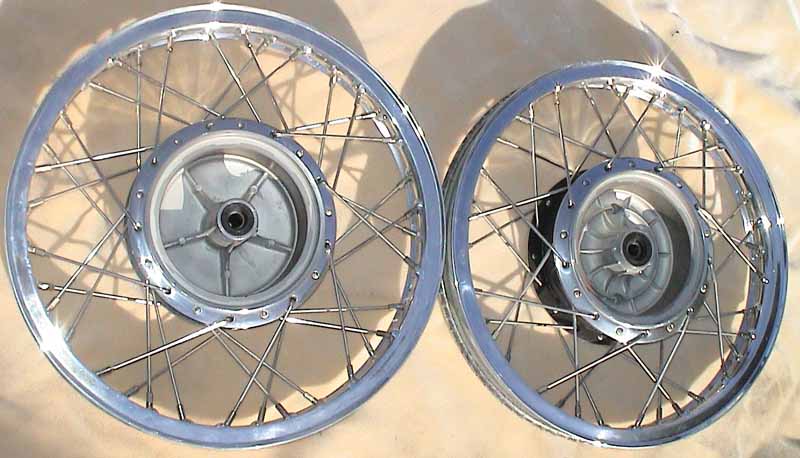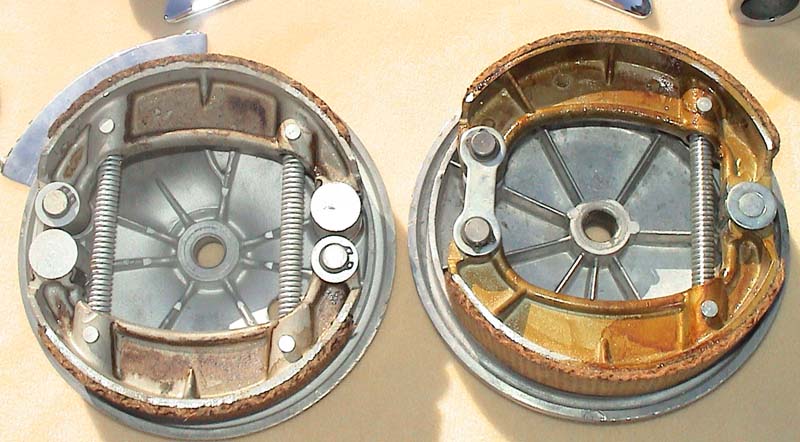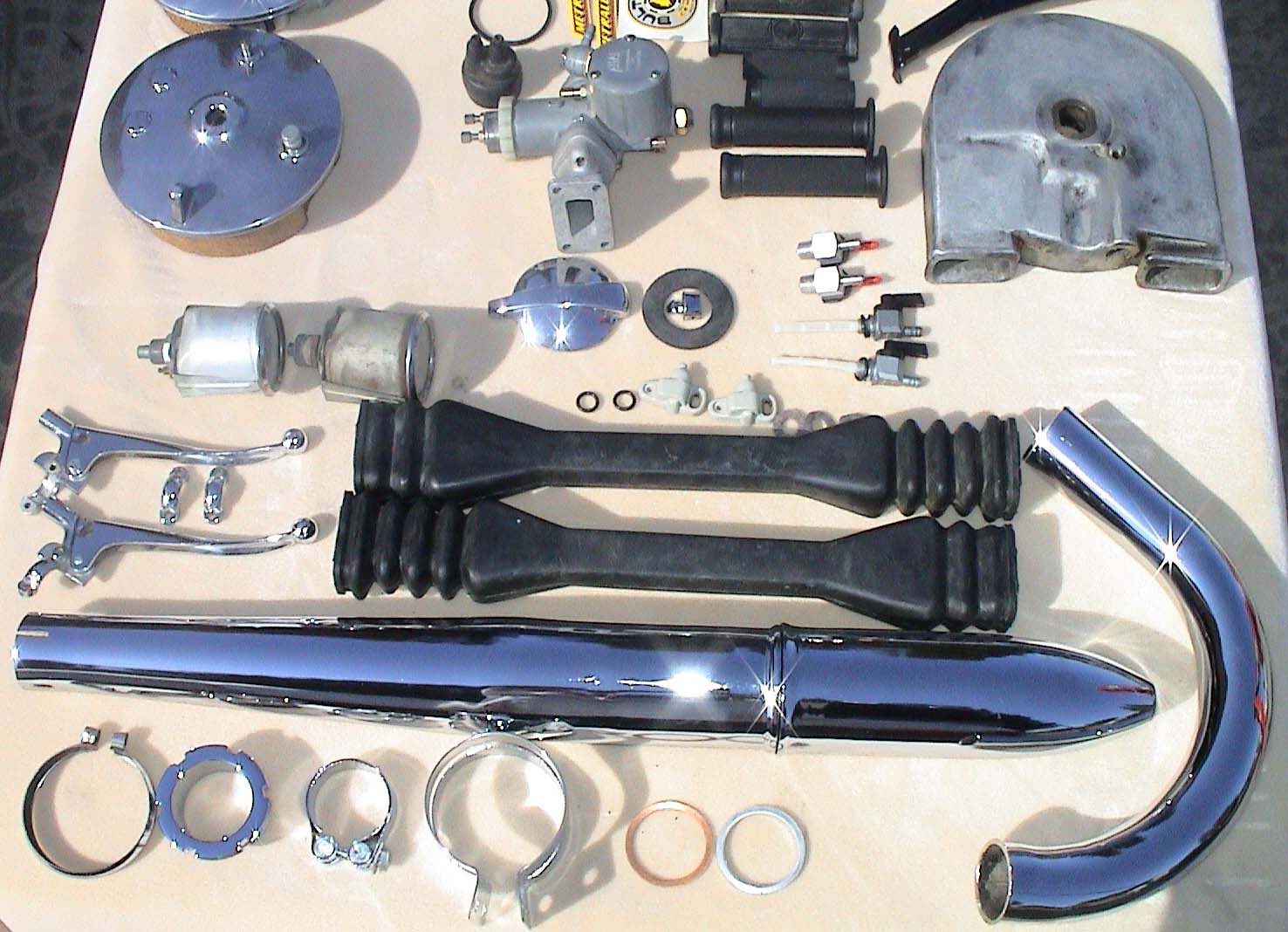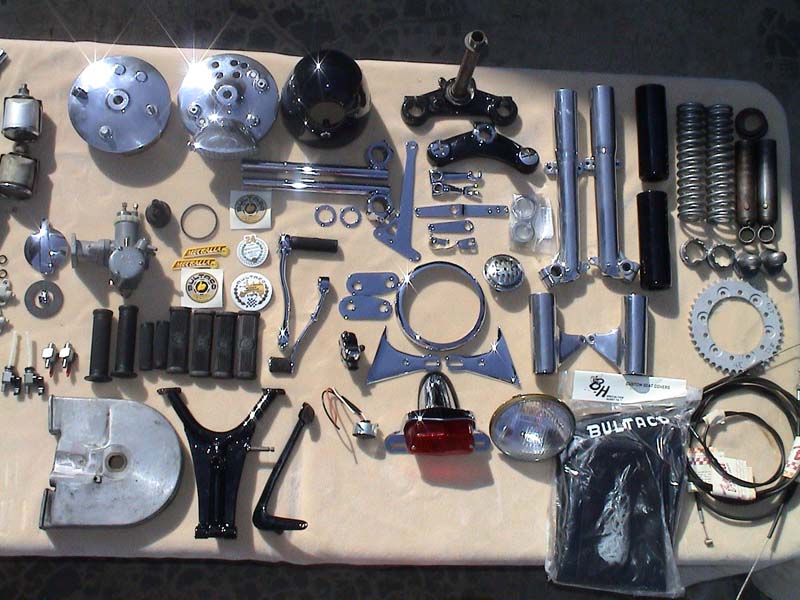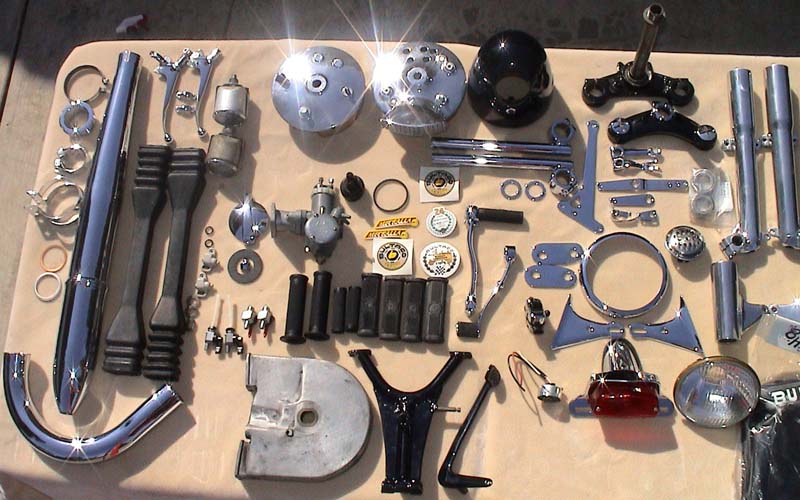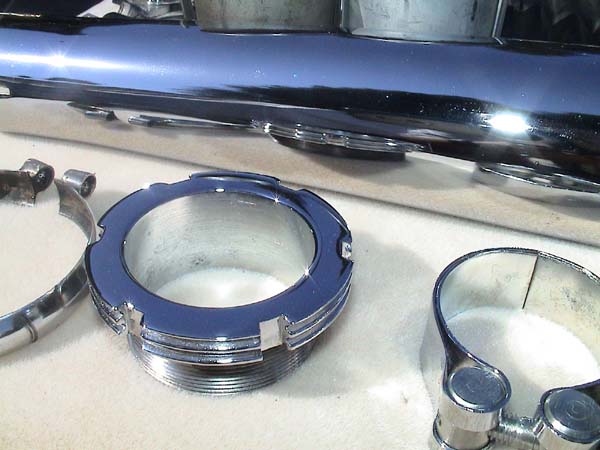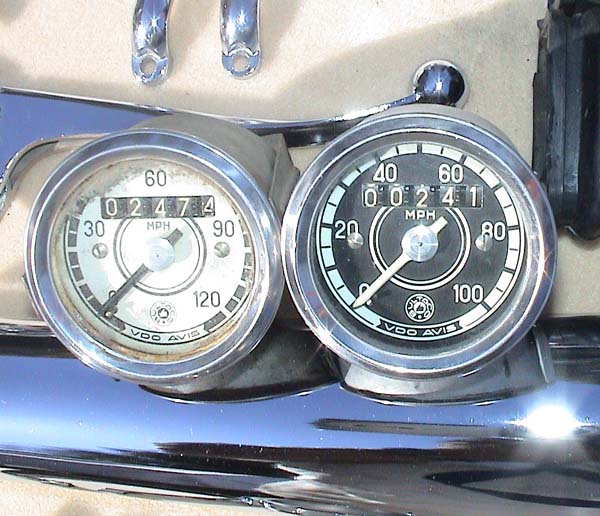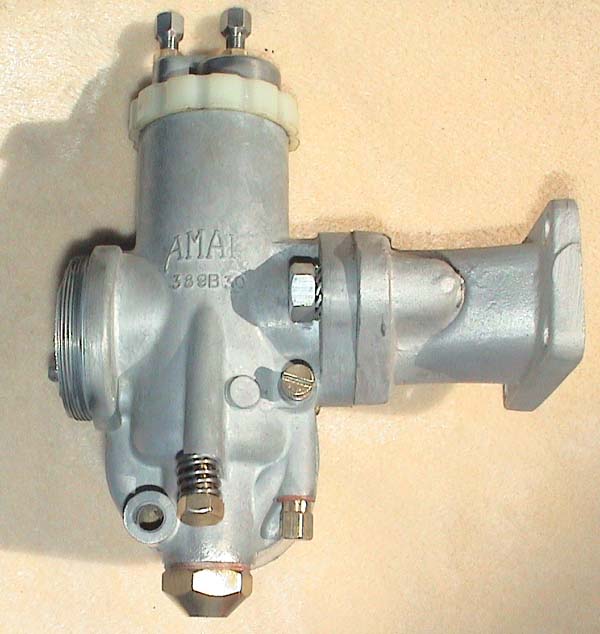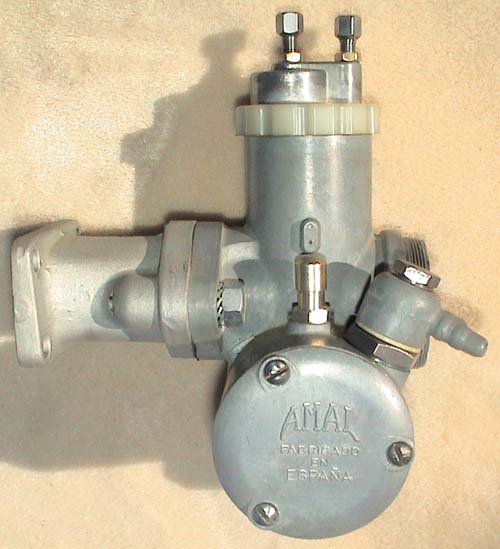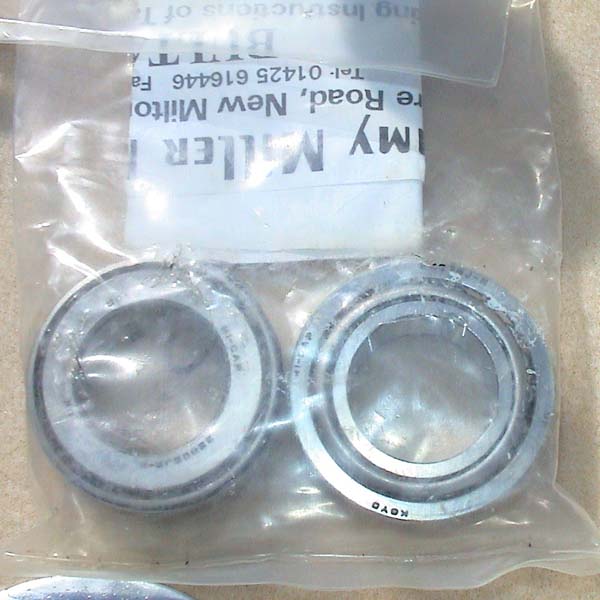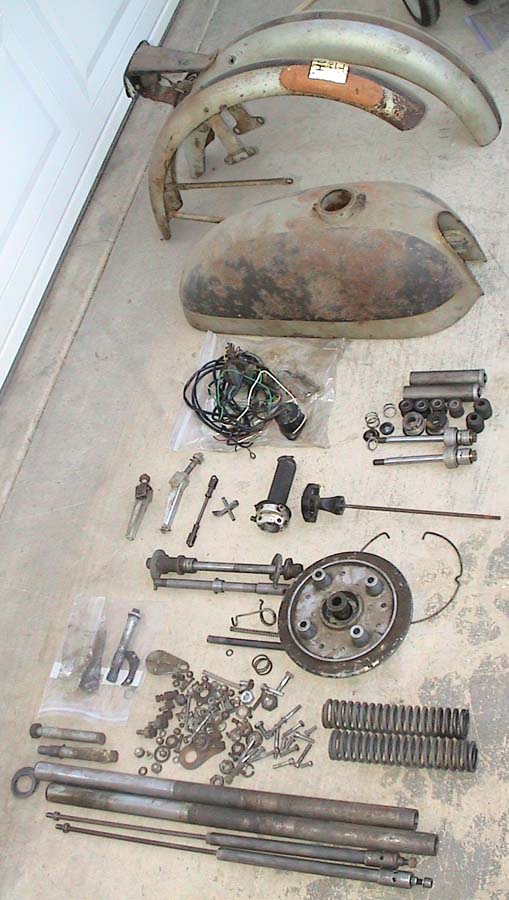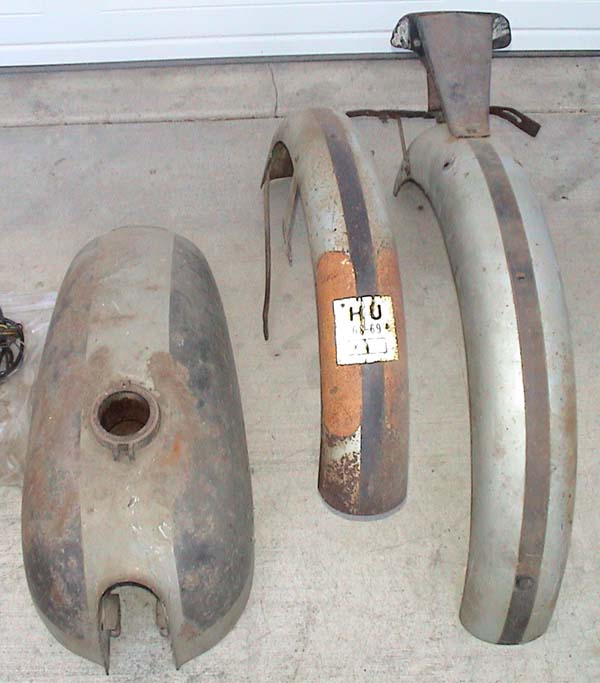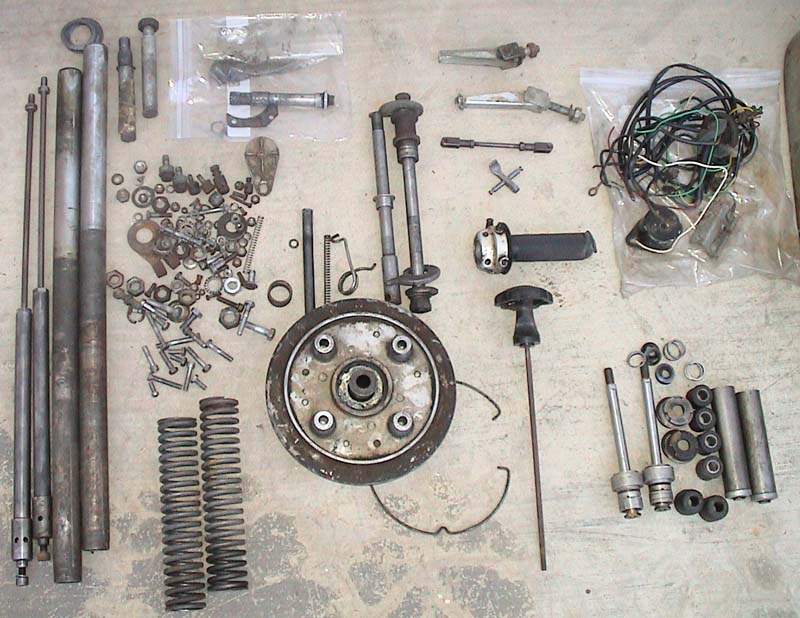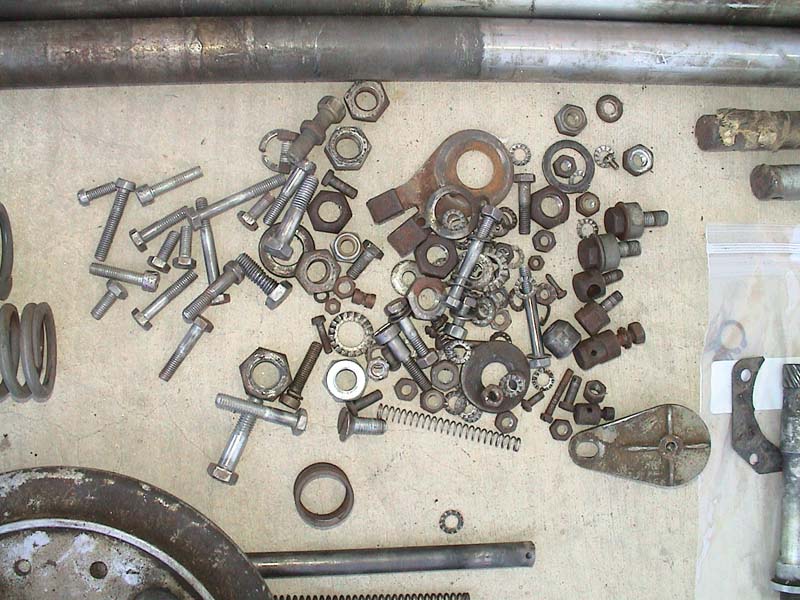 The following photos are for reference only!
This is what is possible, with a little work!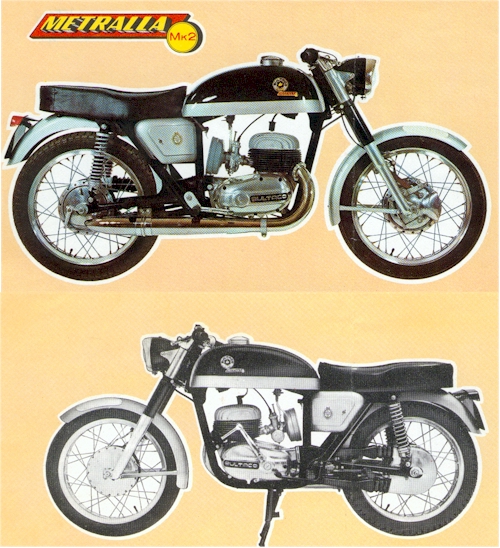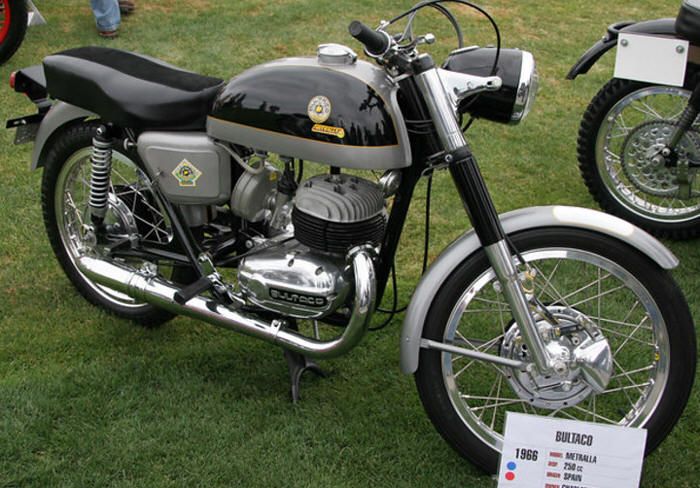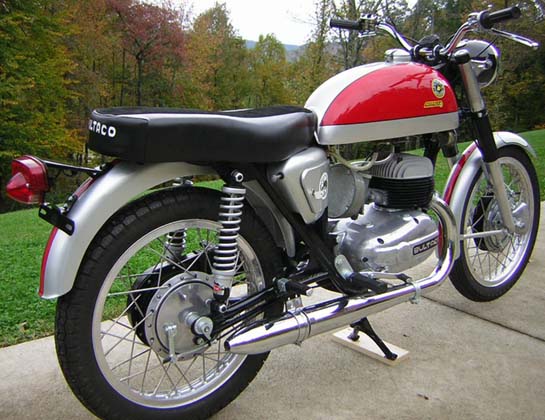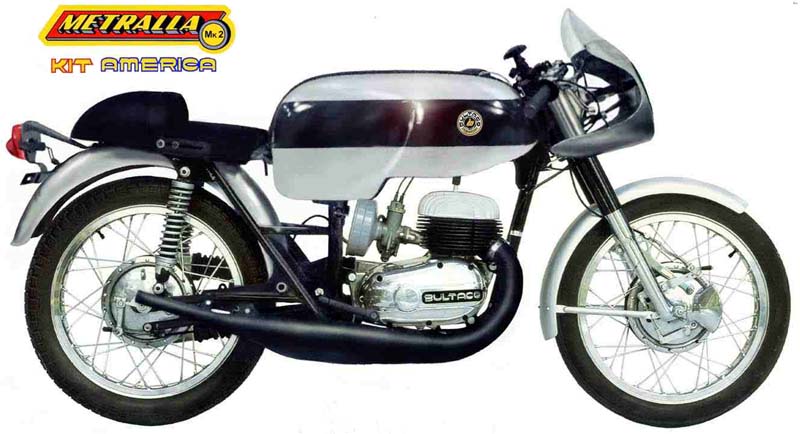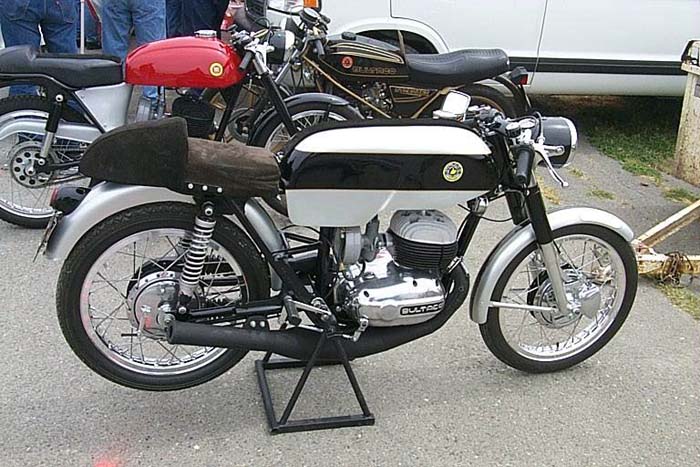 Here you can see my bike and what your bike will look like with clip-ons and the smooth top triple clamp. I also made the clip-ons you see here.