Honda CB160
(CR93 Street Replica)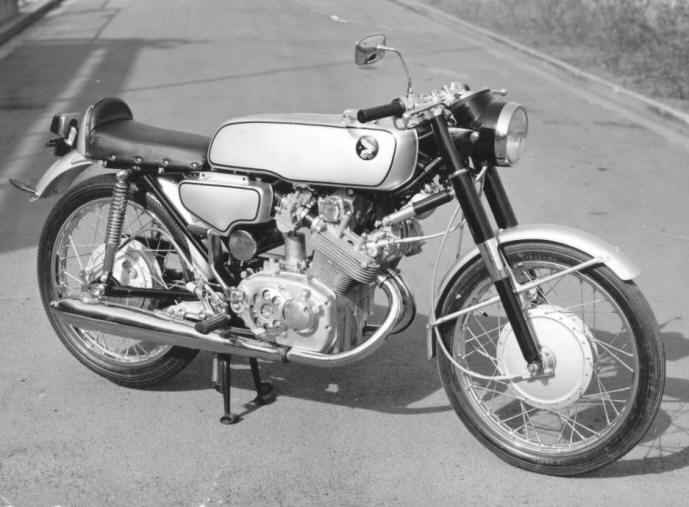 This is probably the only bike I would leave absolutely bone stock.
The CR93 street bike is the ultimate in light-weight cafe racer!
It has all the right stuff, well ok, I would have to use the CR93 clip-ons and megaphones.
This bike is at the top of "the bikes I would kill for but will never own" list.
Fortunately, the CR93 is VERY close to the CB160 (excluding the DOHC, and dry clutch etc.)
Building a CR93 replica out of a cb160 is not a new trick but I plan to do it right.
Here are some pics I took at the 2008 Legend Of The Motorcycle, of a real CR93 street model.
I seriously spent about 2 hours just looking (and drooling) at this bike.
Most people would look at this bike and just think its just another vintage Honda.
most people have no idea how rare this bike is. NO IDEA AT ALL!!!!!
I cant say one bad thing about the proportions of this bike.
The tank and seat are absolute pefection!
A very well done CB160 at the same show. The CB77 foot-peg plates and CYB rear-sets work perfectly.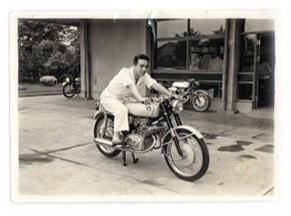 This must be at some Honda shop in Japan and even then it's crazy to see three CR93 street bikes in one place.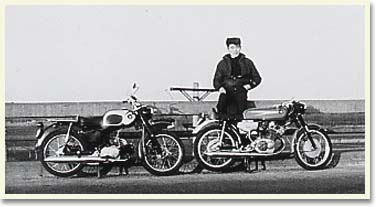 Looks like one happy dude! looks like the CR93 street bike has a red tank and seat with the yellow CR stripe.
It's hard to tell but this must be an early CR93 street bike.
The engine looks sand cast and the bike is all blue with silver tank and seat.
A beautifully restored CR93 street model from what looks like a Japanese museum.
Some CR93 street bikes, some from the web some from my camera.
A CB160-CR93 replica that was on eBay a few years back.
I think this bike had some real CR93 parts on it.
Someone spent some crazy money having that CB160 tank stretched.
Too bad they ruined the bike with that horrible seat and tail light combo.
I thinks it's funny that they spent big bucks on the tank and then just did a half-ass hack job on stock pipes.
The tank is VERY well done though!
Ok, this is basically what I plan to do.
The only change is I will be slapping some CR93 replica (pattern) megaphones.
I will also be doing a clip-ons and smooth top triple-tree treatment.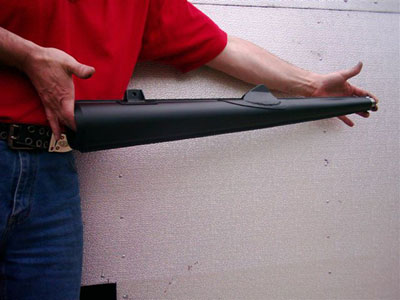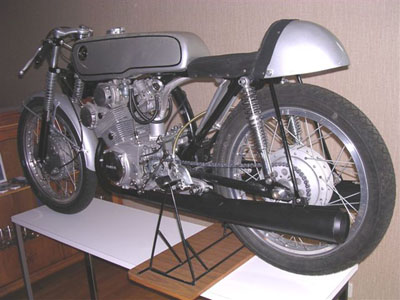 These are by far the best "pattern" CR93 pipes ever made.
I'm not sure how much they cost but I bet this will be the most expensive part on my bike.
Here is a link to the site http://www.samracing.net/Index_uk.htm