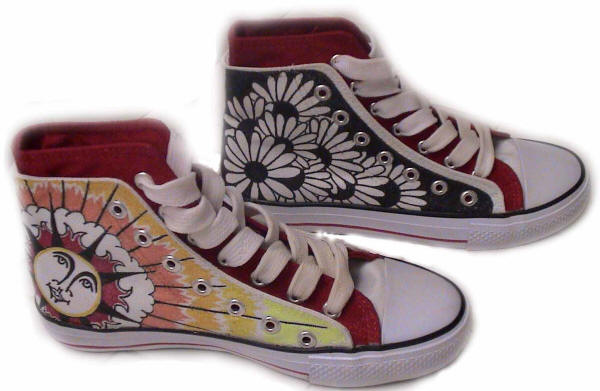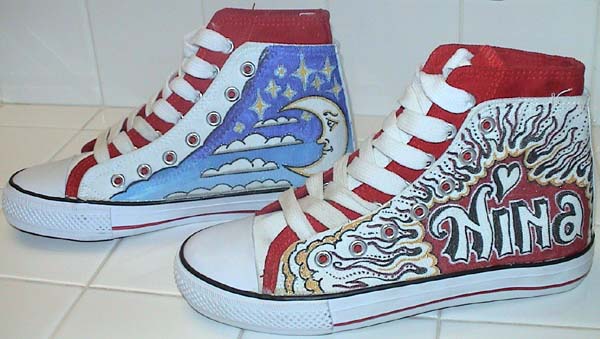 Hello world
What we have here for auction today is my heart and soul in the form of custom artwork on shoes. We can do this two ways.
You send me your shoes, I do the artwork on them and send them back.
OR
You tell me what size you ware, what style, brand or design of shoe you want, I buy them, do the artwork and send them to you. I also can buy knock-off shoes at our local swap meet for $10 and do the art on those. All of the "Converse" you see here are $10 knock-off shoes. These come in hi-top, low-top and in single or double layer. These are not the same quality as $60 Converse but then again they are $10. I will only do white shoes (for now) on canvas, leather or fake leather.